When you have invested thousands of dollars into a trade show sponsorship and event-day comes, the doors open, and no one is coming to your booth– there's good reason for you to panic. I've seen this happen to plenty of exhibitors that have amazing products but not so amazing booth displays and customer engagement strategy. Good news is, if you come prepared with a few tricks up your sleeves, you can be confident in drawing attendees to your booth throughout the day. Whether your goal is to increase sales, introduce a product or simply raise brand awareness, follow these guidelines to ensure a successful event:
#1. Booth Displays: Design and quality equally matter 
Your booth display is a person's first impression of your business. That impression can either strengthen your brand credibility or weaken your message. Whether you are planning on participating in two or 20 events per year, the process of shipping your booth, setting up, tearing down, and everything in between can take a toll on your display. Take this into consideration when ordering signage for your event. You can have the coolest booth design, but if the materials look worn and the infrastructure is unreliable, then the image you're trying to communicate can get lost behind the poor quality of your equipment.
#2: Photo Booth: Give attendees a reason to stick around your booth 
Setting up a photo booth can be a simple way to draw people in and keep them around your booth for a longer period of time. You can get creative with how you want to incorporate your brand logo into the photo booth backdrop and/or handheld props. People love getting their photo taken as much as love posting them. Having a branded photo opp at your booth creates an opportunity to increase brand awareness beyond the event itself–when people post their photo on social media, they're sharing your brand message to a network of friends and family at little or no cost to you. It's a win-win. Here are a few fun ideas for creating a successful photo op area:
Order life-size props of your product.
Strategically place your logo in place that won't be covered up when people stand in front of the backdrop.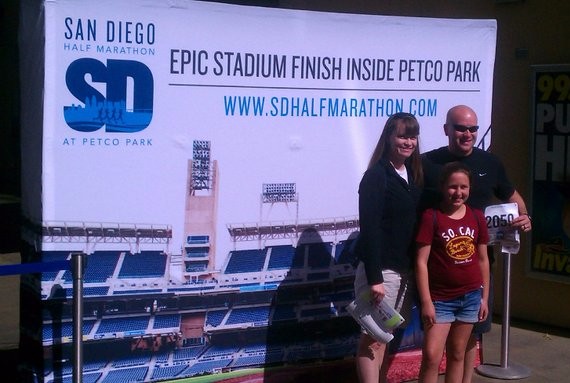 Designate a staff member to help oversee the photo booth and offer to take pictures when needed.
#3: Promo Items: Surprise and delight with fun giveaways 
No matter what, you should have some branded swag items to pass out at events. Even if the item is going to be tossed in the trash, the interaction you have with a customer when they're receiving a giveaway is worth every penny you put into promo products. That being said, you want to offer giveaways that aren't throwaways. If a person makes use of your promo product after the event had ended, then your brand name is consistently in their line of sight. Check out our extensive selection of promotional products here: promoplace.com/signdistinction.
#4: Contests & Competitions: Positive disruption always pays-off 
Holding on-site contests and competitions is another great way to draw people to your booth and gain leads for future follow-up. Even if it's as simple as setting up a spin wheel with prizes to win, people will be lined up before you know it. Competitions create crowds, and crowds send signals to other attendees that there's something worthwhile happening at your booth. Spend some time brainstorming fun competition/contest ideas ahead of time for optimal engagement.
---
You can trust Sign Distinction to bring your booth vision to life using high grade materials for a durable display and premiere color-matching systems to ensure your brand colors are properly translated in production. Contact us today for a free quote!
"I had such a pleasant experience working with Pete, my trade show backdrop and table cloth was completed on schedule and it came out amazing. I cannot wait to have it all set up in a couple of weeks.  Thanks again for the quality work!!" Check out more Yelp reviews here.