If your company has ever been involved as a sponsor or exhibitor at a special event, conference or exposition, you've probably experienced some challenge in leaving behind an impressionable footprint among other sponsors. How do you make an impression when there's thousands of competing messages? Let's take a look at how Leidos Engineering implemented their innovative, high impact marketing tactics to elevate their brand name at the DistribuTECH Conference and Exhibition.
Leidos's creative marketing team took their brand message to the streets, just outside the San Diego Convention Center. Sign Distinction partnered with Leidos to deliver an incredible branded display using the popular restaurant, Tin Fish, as its stage. With temporary wall graphics, banners, illuminated signage, and window decals, Leidos transformed the restaurant into a purple wonderland to clearly communicate their theme for the conference –"The Power of Purple."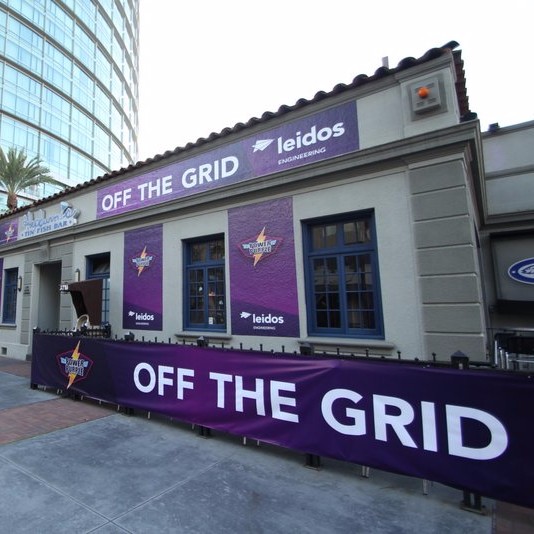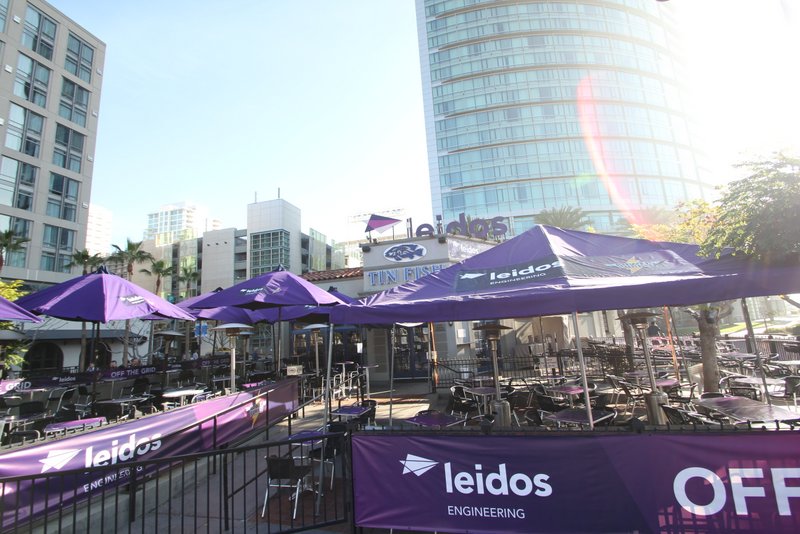 Our team at Sign Distinction knows how important it is to keep branding consistent across all channels. Your promotional signage should encompass your brand style and color quality. If you have an upcoming conference or special event, let Sign Distinction help you bring your brand to life.